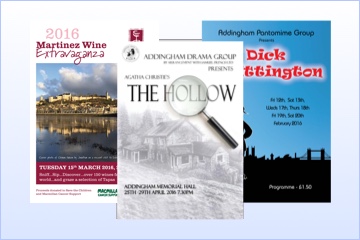 Brochures & Programmes
An eye catching brochure is the best way to sell your business or service, or to help advertise an upcoming event or show.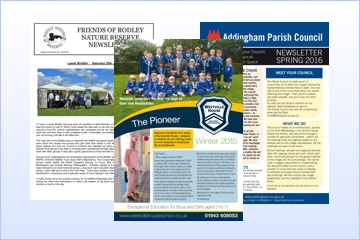 Newsletters & Circulars
Great for keeping your customers, members or stakeholders up to date with latest announcements and topical news.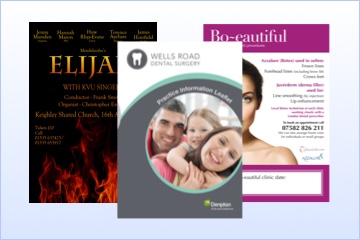 Flyers, Leaflets & Posters
Available in many different styles and sizes, we can take your ideas and present them in a way to get people talking.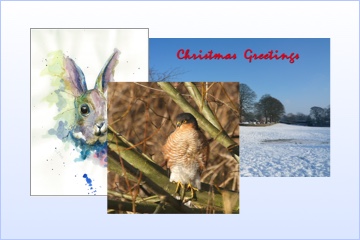 Greetings & Christmas Cards
Greetings cards for any occasion. Supply your own pictures, photographs or artwork and include a personal message.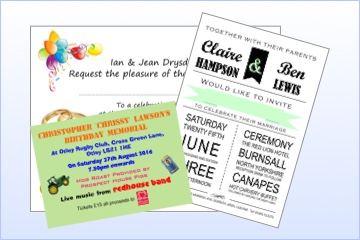 Invitations & Tickets
We can provide invitations and tickets for any occasion large or small. Parties, dinners, weddings and performances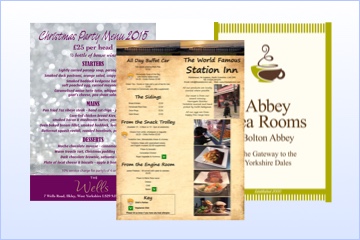 Pricelists & Menus
Engage your diners with an attractive menu, or provide clear price information about your products for your customers to think about.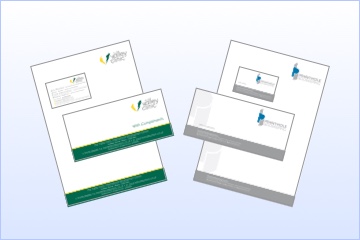 Business Stationary
Branding, design and corporate identity. Business stationary including letterheads, compliment slips and business cards.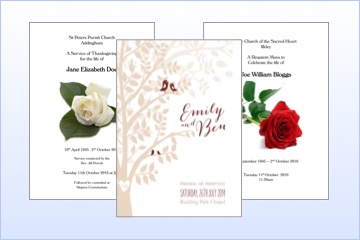 Orders of Service
Single sided or multipage service sheets for christenings, confirmations, weddings, remembrances and funerals.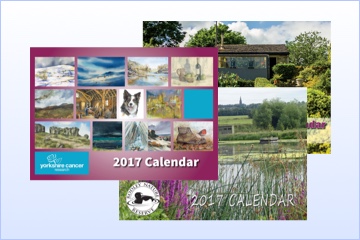 Calendars
Bespoke calendars with your own photographs, paintings or illustrations. Thoughtful gifts for friends or customers.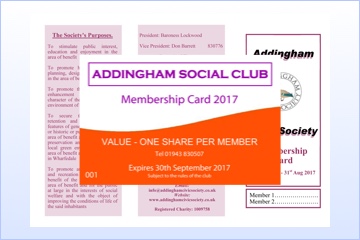 Membership Cards
Membership cards, meeting dates and directories for clubs, commitees, meetups, societies and other community groups.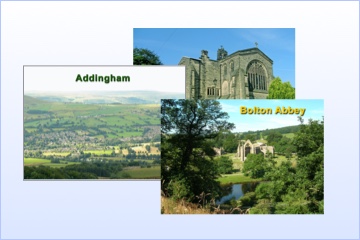 Post Cards
Printed on 300 gsm card, single or double-side, ready for mailing out as greetings, invitations or as promotional material.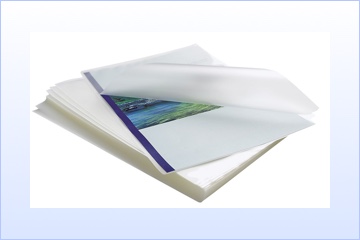 Copy, Bind & Laminate
We are a full service copy shop and provide a wide range of duplication and document finishing services. Please ask for details.